Partying is fun. Partying on a rooftop is better. With no shortage of rooftop bars offering dazzling views in Nairobi, a few of them stand out. Enjoy your tipple as you take in the city's skyline at these fabulous rooftop hideaways.
1. Tambourin at Villa Rosa Kempinski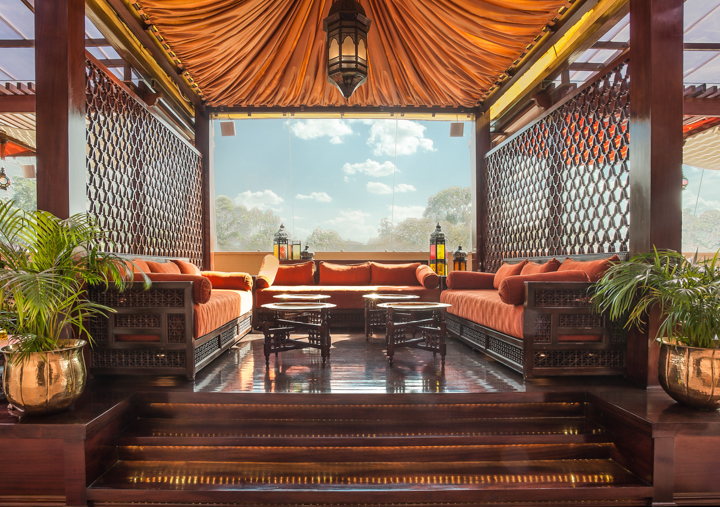 The Tambourin lounge is perched on the second floor of the 5-star Kempinski Villa Rosa hotel situated on Chiromo Rd, Westlands. Arrive in time to be dazzled by the sight of Nairobi's skyline washed in golden hues of the world-famous African sunset, and order one of their breezy cocktails.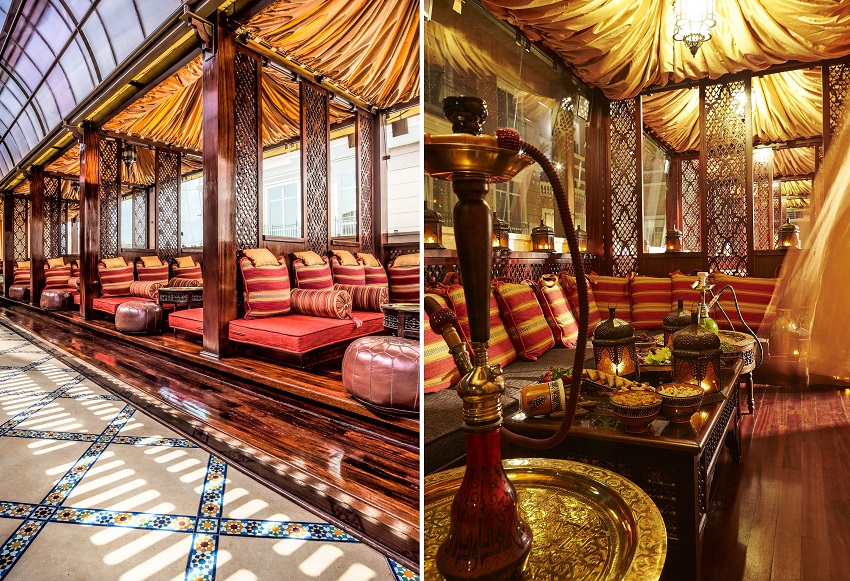 The persian style furniture and decor complement their sumptuous Levantine food menu and wide-array of shisha flavours. The service is good and efficient too, which makes it perfect place to dine, drink and have a good time.
Contact information:
+254 703 049 000, dining.villarosa@kempinski.com
2. Tazama Bar at Four Points by Sheraton (JKIA)

Tazama bar is situated on the fifth floor of the luxurious Four Points by Sheraton hotel at Jomo Kenyatta International Airport. The bar provides the best of both sides of Kenya's capital - with the sprawling Nairobi National Park visible from one side and the modern airport terminals and busy runways on the other. From your cosy position inside the bar, you can catch the sight of quietly grazing zebras and at the same time, hear the roaring sounds of a landing jet engine weary from a long journey.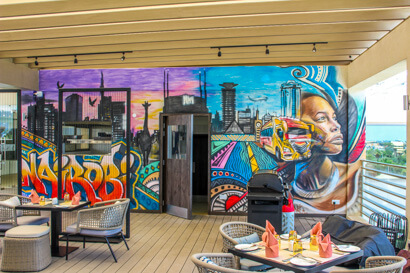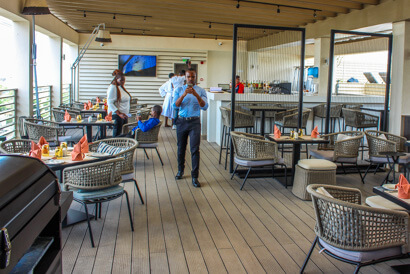 Inside the bar, one is able to get a feel of Nairobi's urban lifestyle which is brought to life by a vibrant Bank Slave mural showcasing the city's recognizable skyline. Everyone here is quite hospitable and we are always excited to go back because we are assured of a great experience each time.
Contact information:
+254 709 760 000, 020 642 4000
3. Cloud 9 at Clarence House Nairobi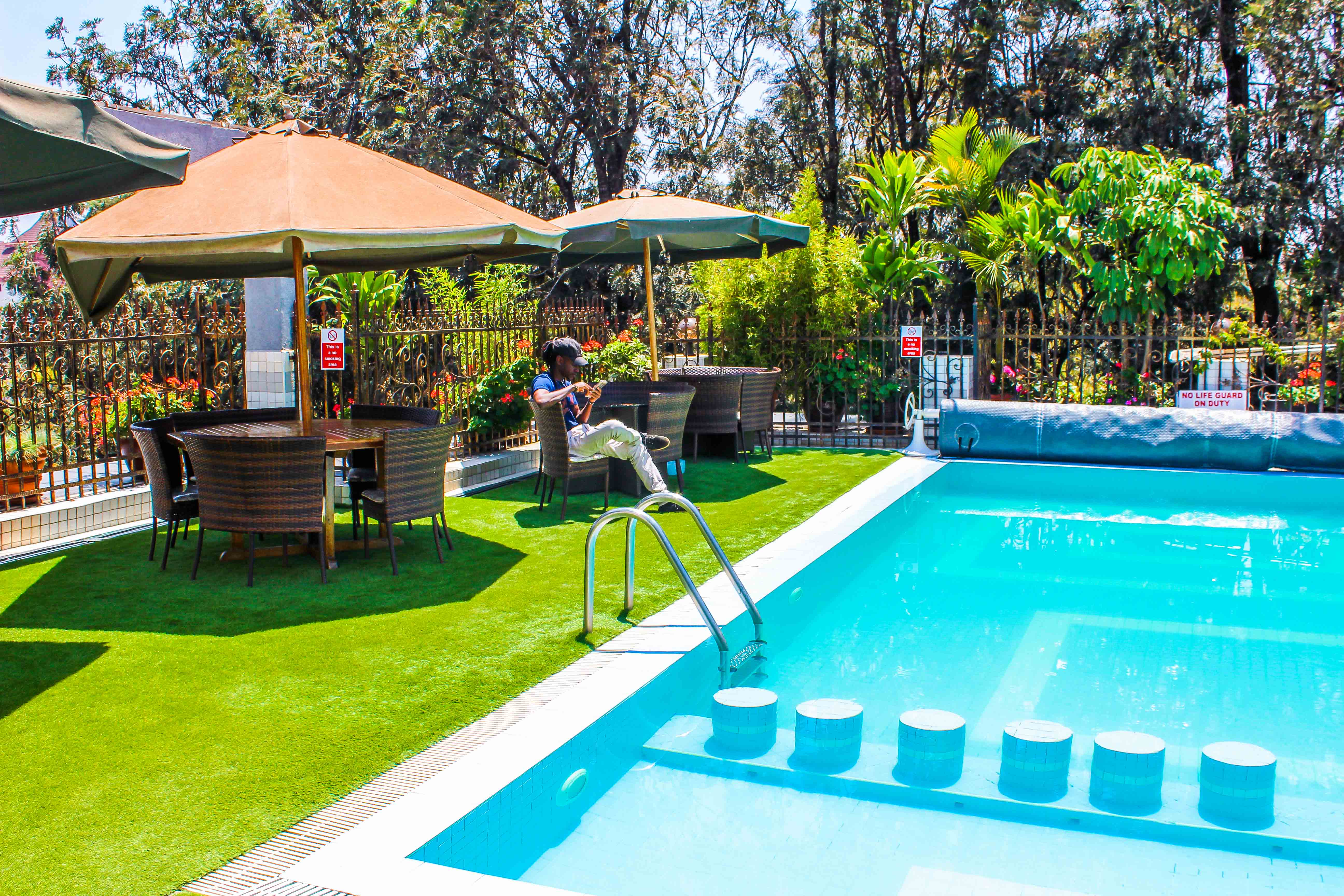 This snug boozer located on the seventh floor of Clarence House on No. 8 School Lane, Westlands gives off a relaxed summer vibe. What makes it a perfect is that the location is tucked away in a quiet part of town, so the place is never crowded.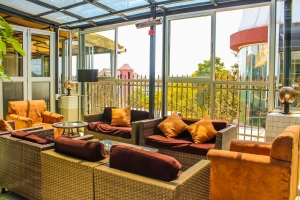 Â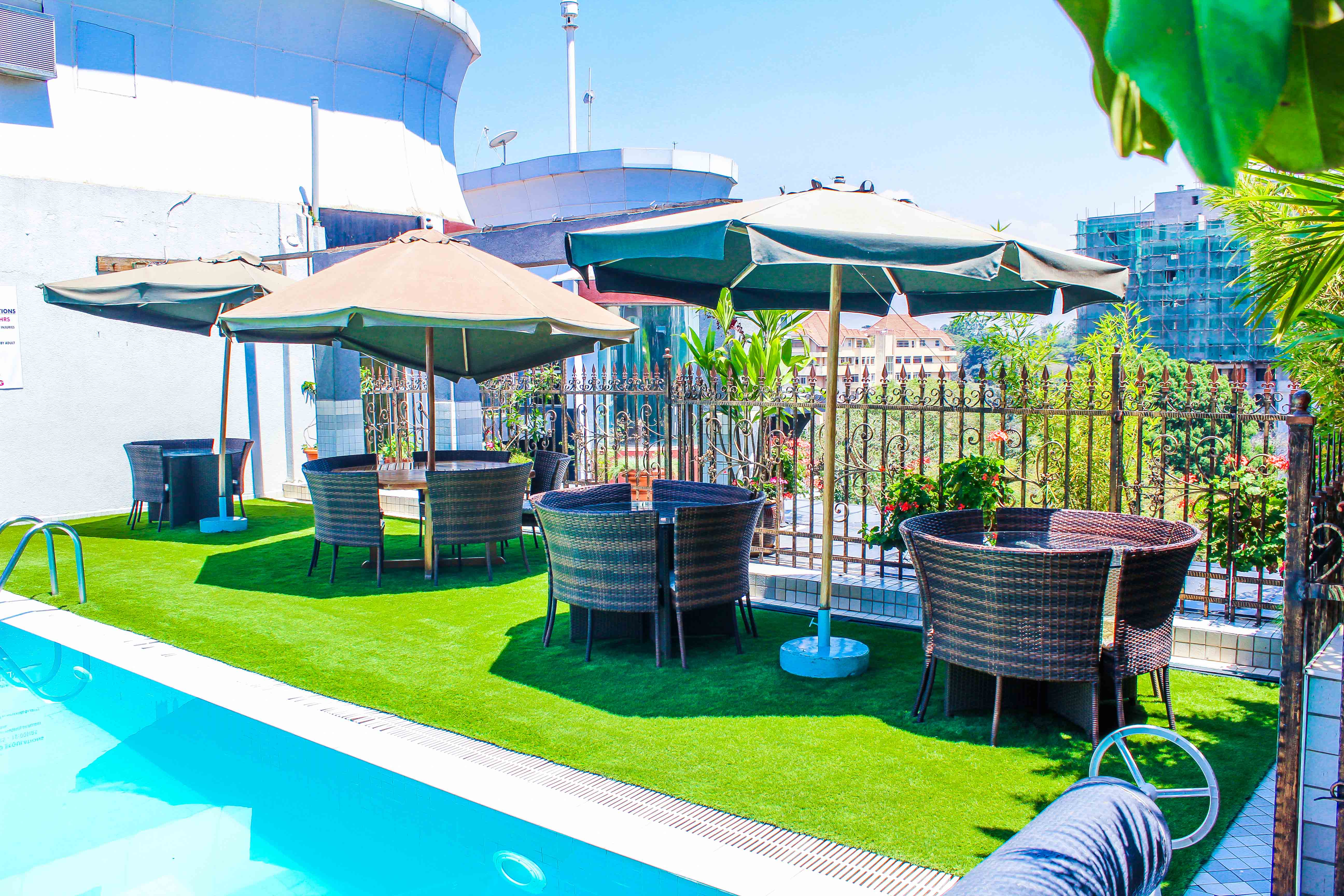 Cloud 9 boasts an indoor restaurant and bar area with stunning architecture and a live kitchen, but the pièce de résistance is the outdoor pool area where you can either chill on the deck and take in the leafy surroundings or take a dip inside the heated swimming pool. The music matches the ambiance and the staff are quite hospitable. We always have a grand time every time we visit.
Contact Information
: +254 725 894 477
4. Nest Rooftop Bar at Tribe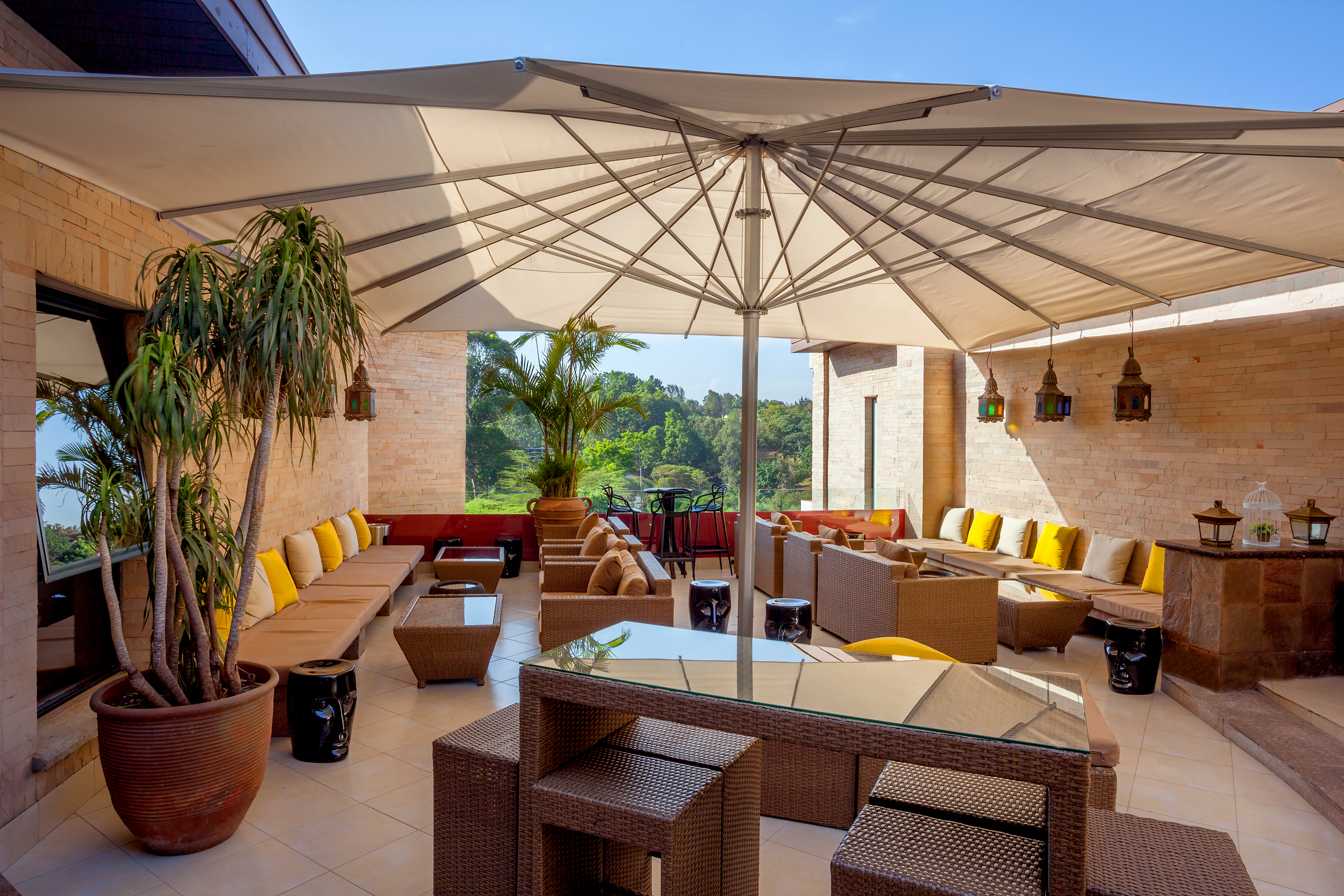 The Nest located on the rooftop of Tribe hotel in Gigiri is one the most glamorous locations on this list. The cosy setting and lovely architecture are reason enough to visit this wonderful place. Add to that the rewarding views of the neighbouring forest and overlooking pool, and you have a winner.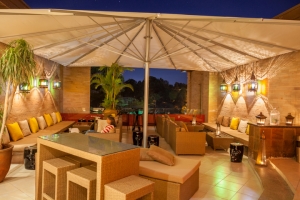 Â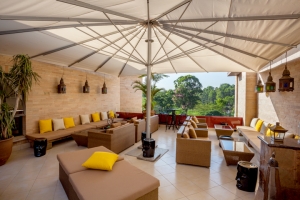 If you fancy intimate get-togethers with friends and happen to have a taste in only the finest martinis, you simply have to try the Nest — we recommend the Hot Chili Passion. They also have delicious bitings and a shisha menu. Somehow, this swanky spot manages to look even more exquisite in the night. Pick a clear, starry or moonlit night for maximum pleasure.
Contact Information:
+254 20 720 0000, 0732 186 000, stay@tribehotel-kenya.com
5. Kilele Bar at Ibis Styles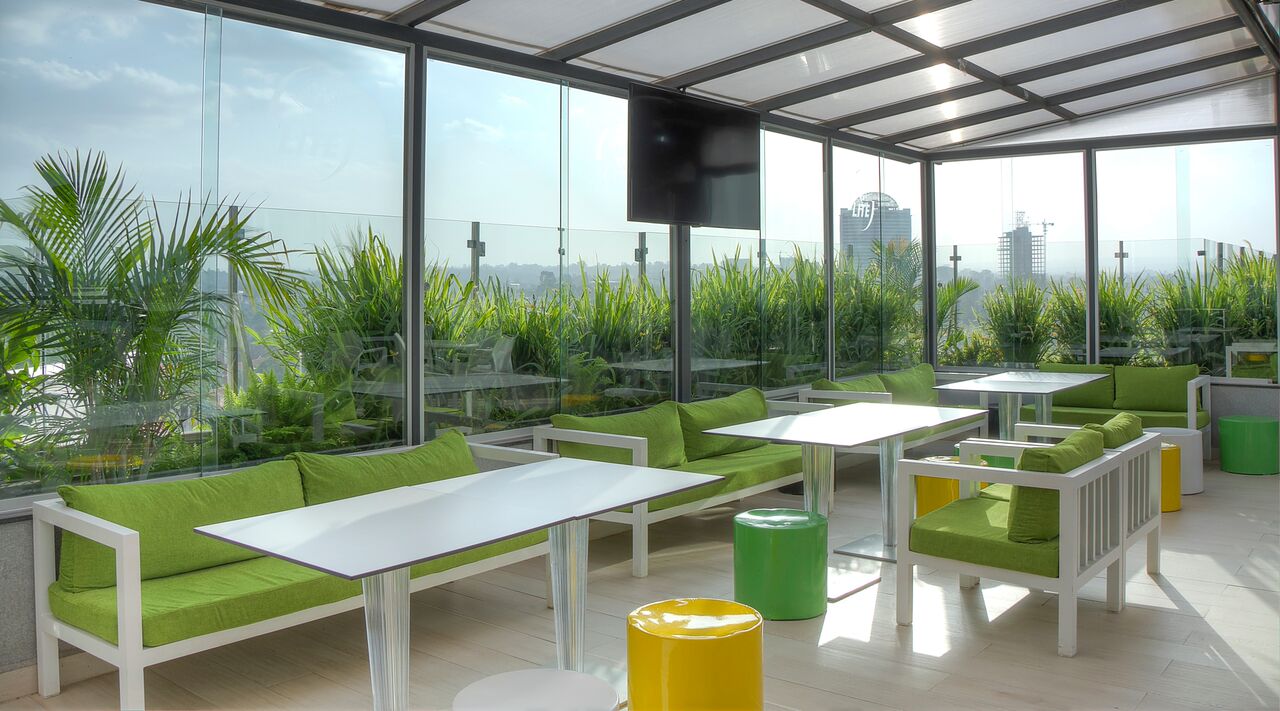 Kilele bar is a place oozing with luxury and class. It's located on the 11th floor of the since re-branded Tune Hotel on Rhapta Road, Westlands. This is the ultimate rooftop bar for an all around 360-degree view of the city. The bar hosts regular theme nights during the week, a great excuse for you to be there every day.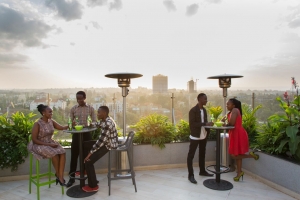 Â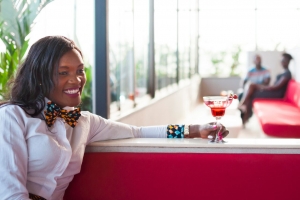 Stylishly furnished, the venue has a chic decor reminiscent of an expensive apartment. You can snag a booth inside the airy bar or venture out into the balcony area for the optimal rooftop experience. As the highest location on this list, it's probably the "must-try" one.
Contact information:
Â
+254 20 5147500Â
6. 40Forty Lounge at Crossroads Plaza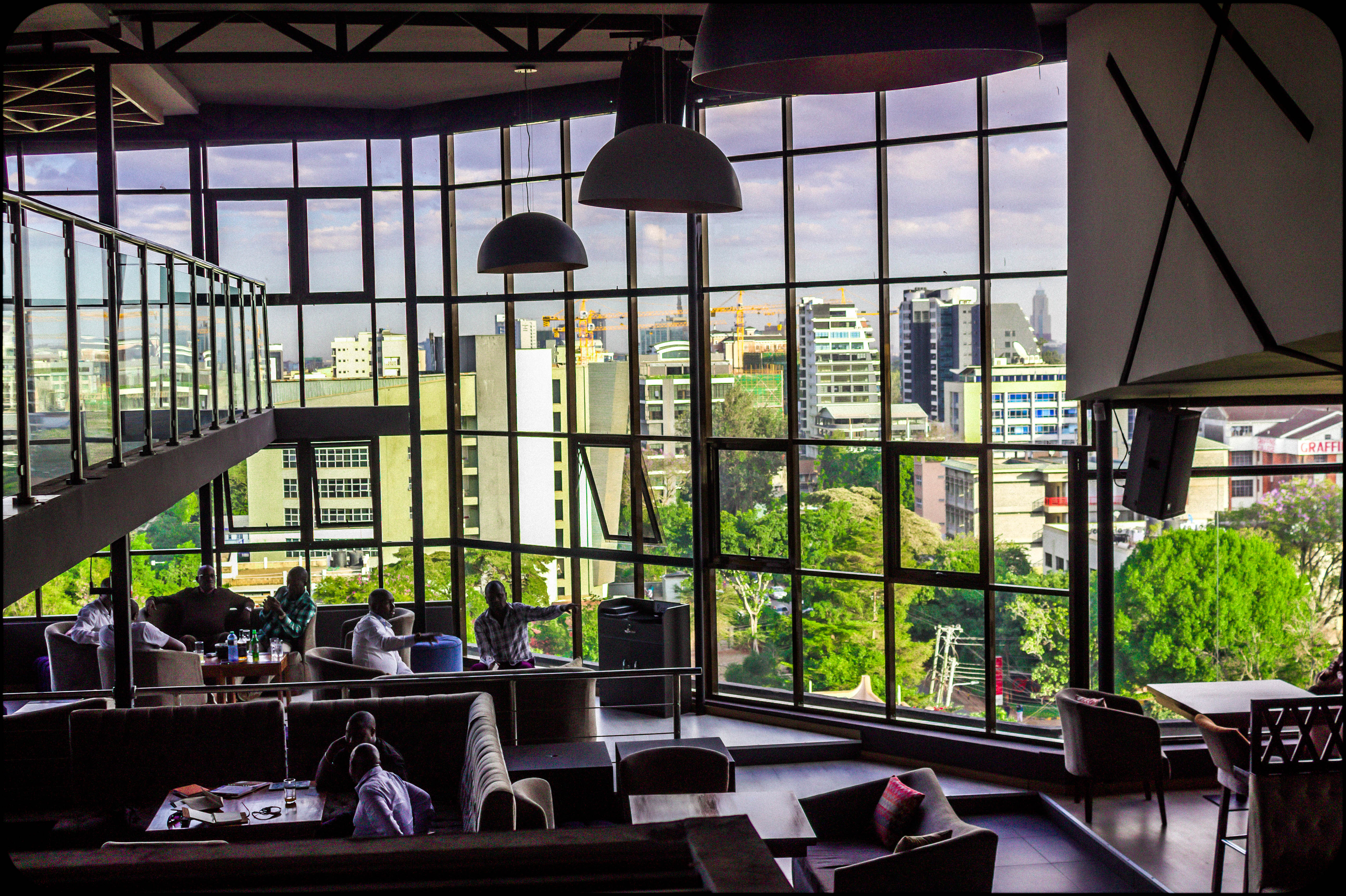 Located on Westlands Rd, 40Forty is the most recent addition to Nairobi's bar scene. And it has set itself apart thanks to the breathtaking views it offers. It is located on the ninth floor of Crossroads Plaza.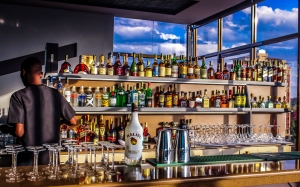 Â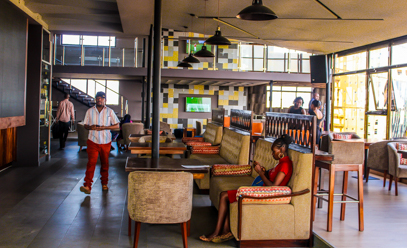 40Forty's modern furnishings gives it a particularly suave feel. Heading further upstairs to the VIP area, you will find ultimate spot to view the Westlands district whilst sipping on one of their awesome house cocktails. There is also an entire wing dedicated to shisha smokers.
Contact information:
 0796 404040, info@40forty.co.ke