The Italian Cultural Institute in Nairobi is championing the inaugural Swahili rendition of a book featuring
Geronimo Stilton
, the renowned mouse journalist conceived by Elisabetta Dami. Geronimo Stilton is the star of a multitude of children's publications, translated into over 50 languages. The highlighted book is titled "A Thousand Wonders: A Journey to Discover Italy," a special endeavor backed by the Ministry of Foreign Affairs and International Cooperation, in partnership with the Italian National Commission for UNESCO. This project is brought to life by Edizioni Piemme-Mondadori Libri. Its purpose is to acquaint young readers from around the globe with Italy's artistic and cultural marvels.
In "A Thousand Wonders," accompanied by his entire family, Geronimo Stilton embarks on an Italian voyage, unraveling cities, villages, narratives, and landscapes. From Rome to Venice, spanning the Apennines and the Alps, the amiable journalist explores renowned landmarks and locales, including many of Italy's UNESCO World Heritage Sites. Notwithstanding, he also uncovers concealed and lesser-known treasures.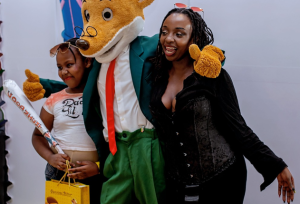 The unveiling of the book occurred in Nairobi during KidsCon, a novel event centered on children and youth, hosted by the Nairobi Comic Convention. The event provided an opportunity to meet Geronimo Stilton in person.
This distinctive edition is a collaboration between the Italian Cultural Institute in Nairobi, Atlantyca Entertainment—responsible for the global releases of Geronimo Stilton books—and Kenyan publishing company Twaweza Communications. The book will be disseminated in schools and libraries, granting young Swahili-speaking readers the chance to partake in Geronimo Stilton's exhilarating escapades and to explore Italy alongside an extraordinary guide.
The new Swahili rendition now joins the ranks of the Italian, French, Spanish, and English versions, as well as the more recent translations into Portuguese, Bulgarian, Chinese, Ukrainian, Arabic, and Vietnamese.