Mexican actor, Fernando Colunga is set to make his Telemundo debut on "
El Secreto De La Familia Greco
". He was supposed to star on Malverde: The Patron Saint but pulled out of production and was replaced by Pedro Fernandez. See More:
Fernando Colunga Exits Telemundo's Malverde Series
El Secreto De La Familia Greco (Secrets of the Greco Family) is an adaptation of an Argentine series, "Historia de un clan". Set in the 1980s, the story is inspired by real events. The Telenovela tells the story of the Greco family that, under the guise of being traditional and upright, hides a criminal clan.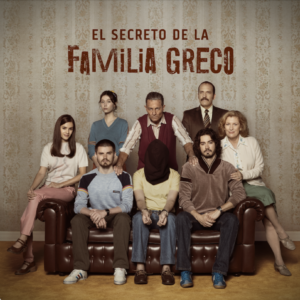 Fernando Colunga plays the role of Aquiles Greco, a disciplined and authoritarian man. He is a retired officer and will do whatever it takes to maintain his family's status. He is married to an ambitious woman, Marta, with whom he has four children; Dario, Sabrina, Abril and Andres. In order to have the power that he and his wife long for, Aquiles sets up a lucrative business. Their Greco's family home becomes the base of illegal operations where they kidnap, torture and kill wealthy victims, demanding millions in ransom. Will their secret be found out? Fernando Colunga will be supported by Roberta Damian, Rafael Ferro, Manuel Masalva and Lisa Owen as part of the main cast. The show is set to premier November 4 on Telemundo