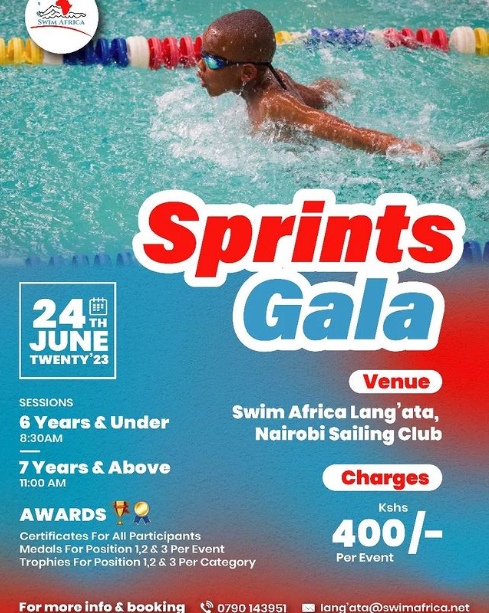 Overview
Join us for an adrenaline-fueled event, the Swim Africa Sprints Gala Developmental Gala!

This gala is all about speed, power, and the incredible progress being made in swimming development programs throughout Nairobi.

Young swimmers will have the chance to showcase their abilities and compete against some of the fastest swimmers on the continent, inspiring the next generation of swimming champions.
This event happened in the past and has no current dates.