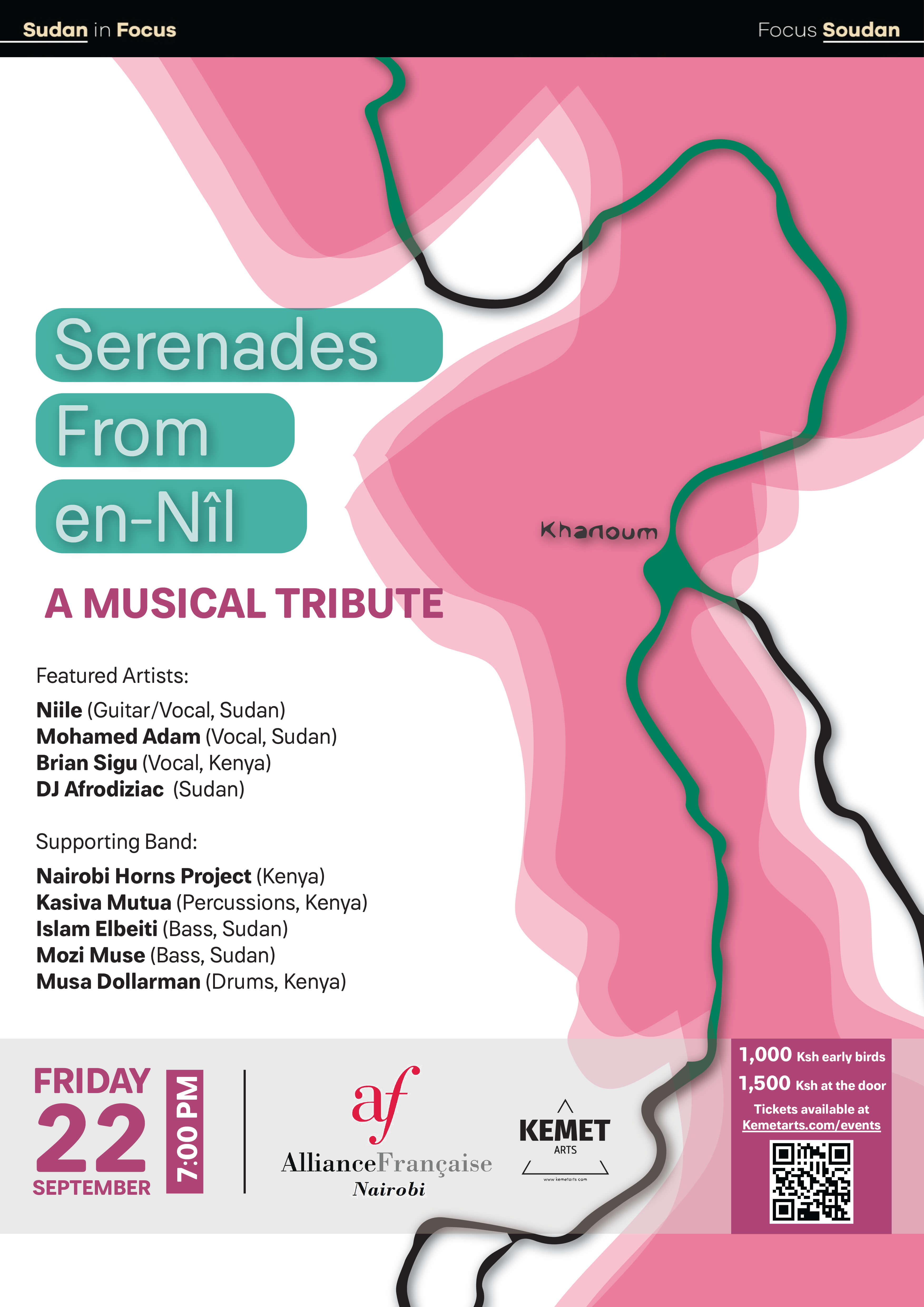 Overview
Experience the rich tapestry of Sudanese culture through a live music concert featuring diverse musical expressions from Sudan & Kenya. This event will transcend linguistic boundaries and showcase the evolution of Sudanese music genres, fostering cross-cultural connections and promoting unity among diverse communities.
Featured Artists:
Niile (Guitar/Vocal, Sudan)
Mohamed Adam (Vocal, Sudan),
Brian Sigu (Vocal, Kenya)
DJ Afrodiziac (Sudan)
Supporting Band:
Nairobi Horns Project (Kenya)
Kasiva Mutua (Percussions, Kenya)
Islam Elbeiti (Bass, Sudan)
Mozi Muse (Bass, Sudan)
Musa Dollarman (Drums, Kenya)
Tickets available at
Kemetarts.com/events. 1,000 Ksh early birds. 1,5000 Ksh at the door.