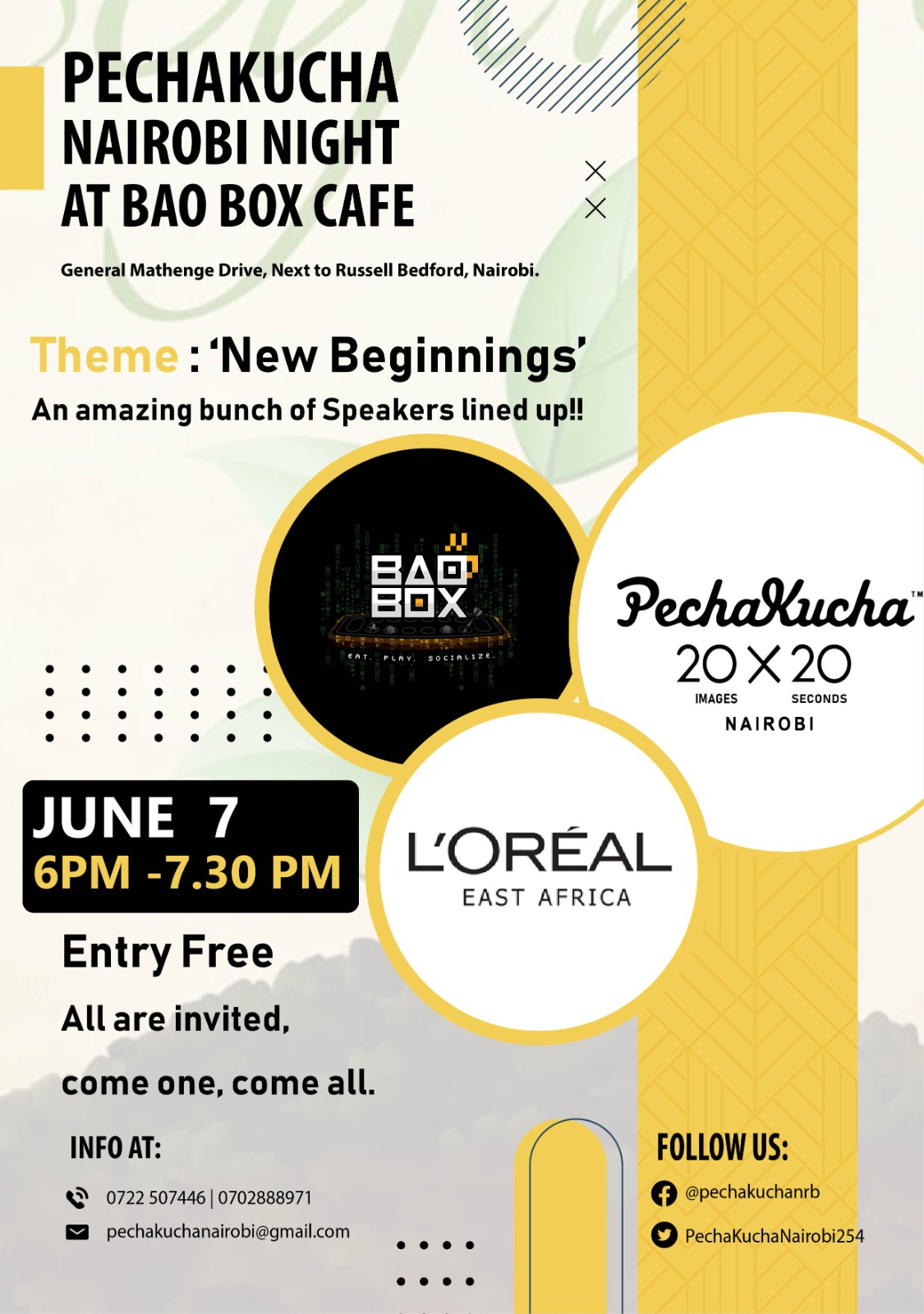 Overview
Pechakucha is a dynamic presentation format in which presenters show 20 slides each for 20 seconds. The images advances automatically and the presenter talks along with the images.

PechaKucha Nights are inspiring events now taking place in more than 1000 cities around the world. It?s an informal and fun gatherings where people get together and share their ideas, works, thoughts, anything!

We look forward to a dynamic and exciting evening!

We are excited to bring you a lineup of inspirational speakers from diverse fields on Wednesday the 7th of June 2023.
This event happened in the past and has no current dates.