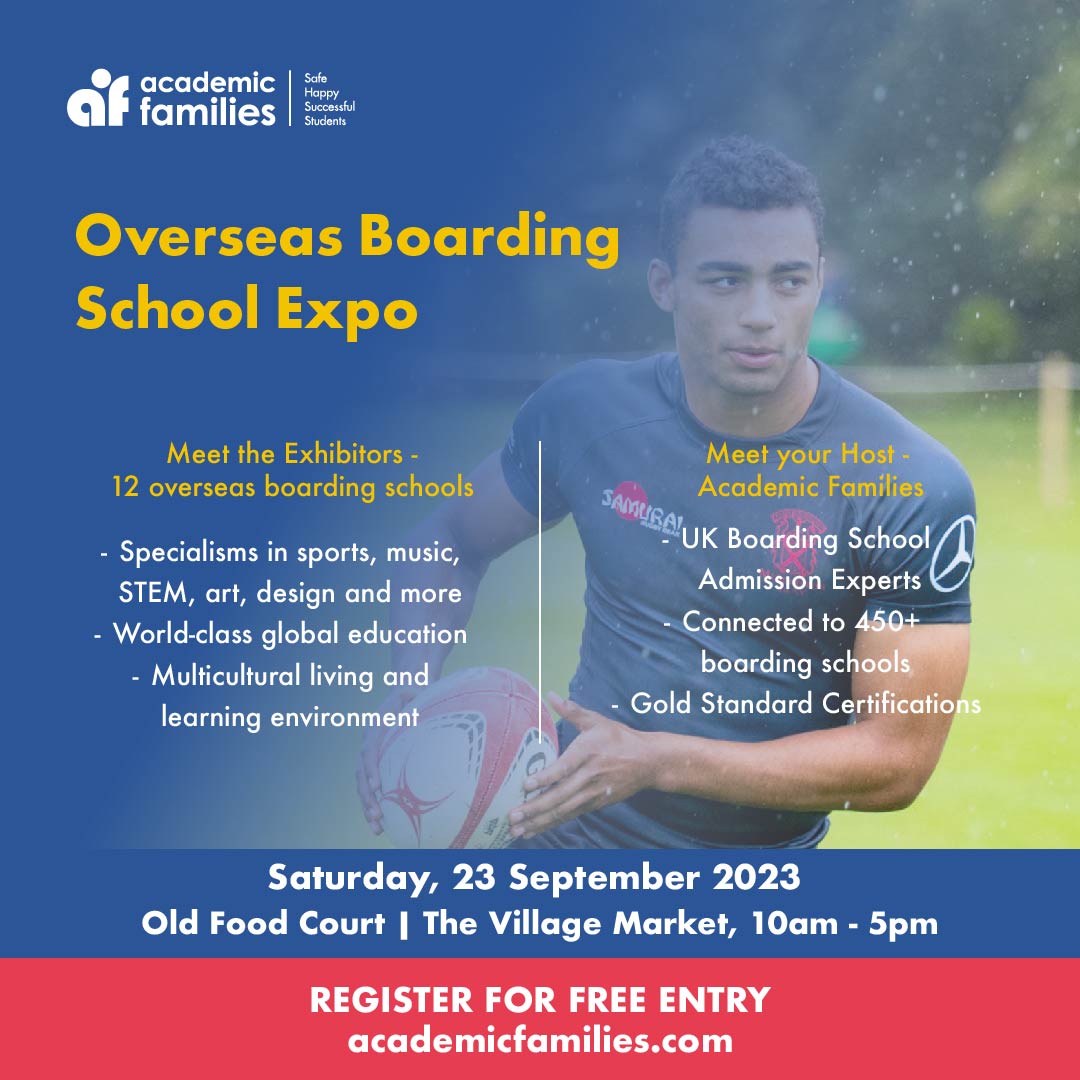 calendar_today 23rd Sept, 2023 at 10:00AM place Food Court
Overview
Academic Families are experts in matching your child's individual strengths and needs to the right school. Their premier admissions service enables you to choose the best matched school for your child, whilst the guardianship team provides local support – ensuring your child's safety, success and happiness.
Join us at the Overseas Boarding Schools Expo on 23rd September at the Foodcourt.
Meet 12 top overseas boarding schools, and learn more about getting a world-class education for your child.
This event happened in the past and has no current dates.