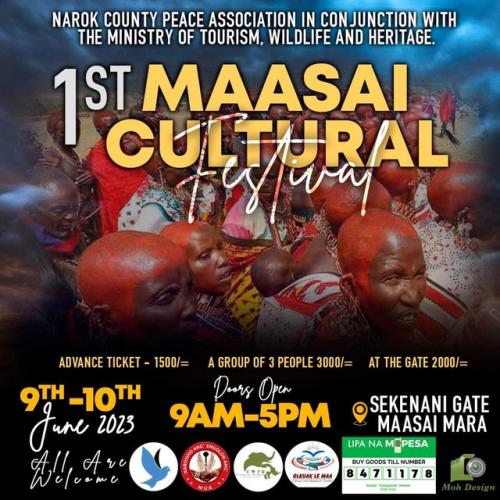 calendar_today Happens Everyday from 9th June, 2023 at 9:00AM up to 10th Jun. 2023 place Sekenani Gate
Overview
The NAROK COUNTY PEACE ASSOCIATION in conjunction with The Ministry of Tourism, Wildlife and Heritage present the 1ST MAASAI CULTURAL FESTIVAL on the 9th and 10th of June 2023, from 9am - 5pm at the Sekenani Gate, Maasai Mara.
Enjoy a weekend of fun and entertainment, as you interact and learn first hand the rich culture and heritage of the Maasai community.
Lots of original beadwork and items for sale by the Maasai community, so come ready to shop and enjoy.
This event happened in the past and has no current dates.