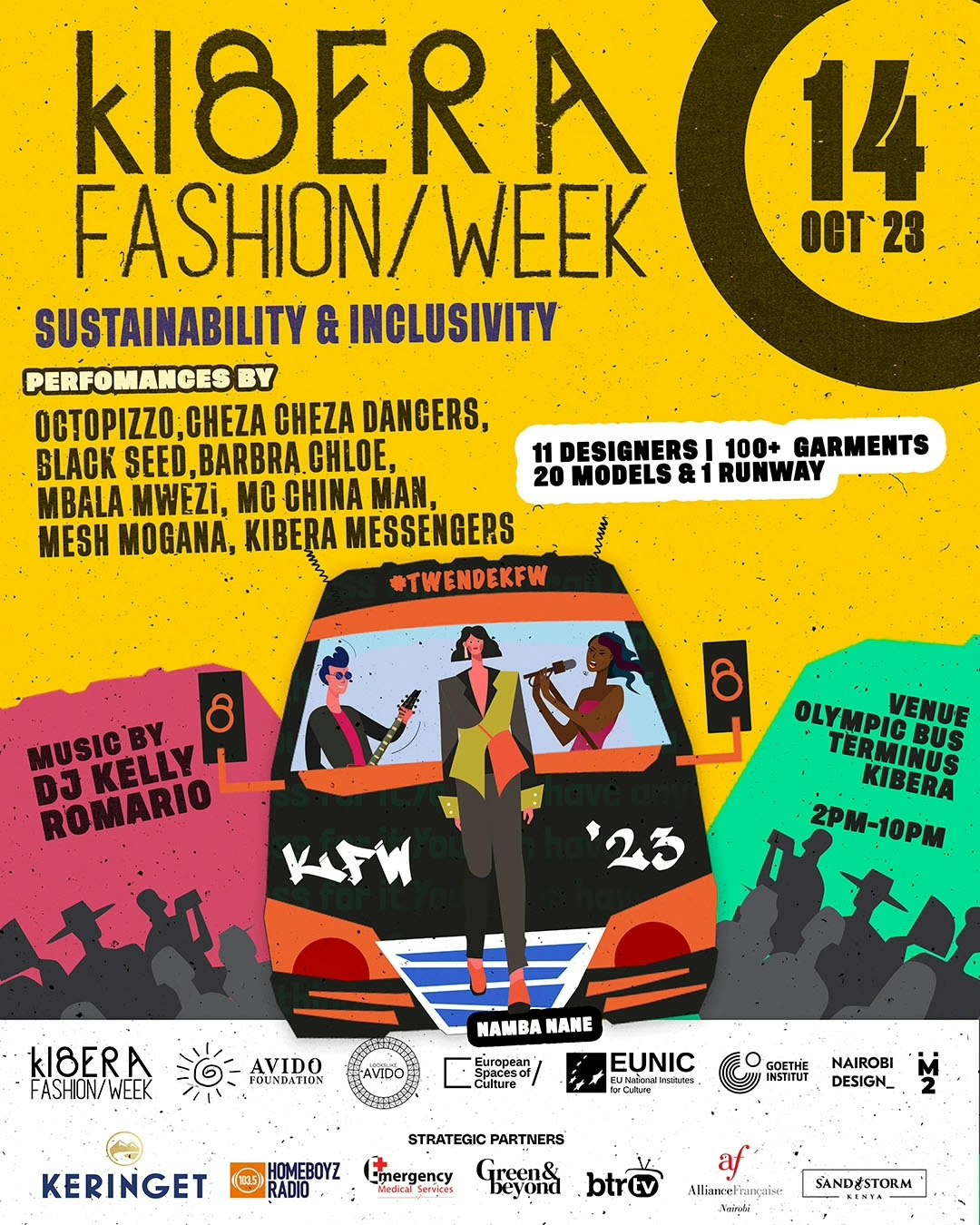 Overview
With a mission to celebrate culture and creativity through sustainability and Inclusivity, we aim to fundamentally change the power dynamics in the fashion industry.
Please note that on 14th October, the fashion show will run from 3 PM to 9 PM, You can find more details about the week's schedule on our website.
Get ready to be part of a fashion movement that's shaping the future. Join us at Kibera Fashion Week 2023 and be part of something incredible! Stay tuned for updates and remember to mark your calendars. See you there!