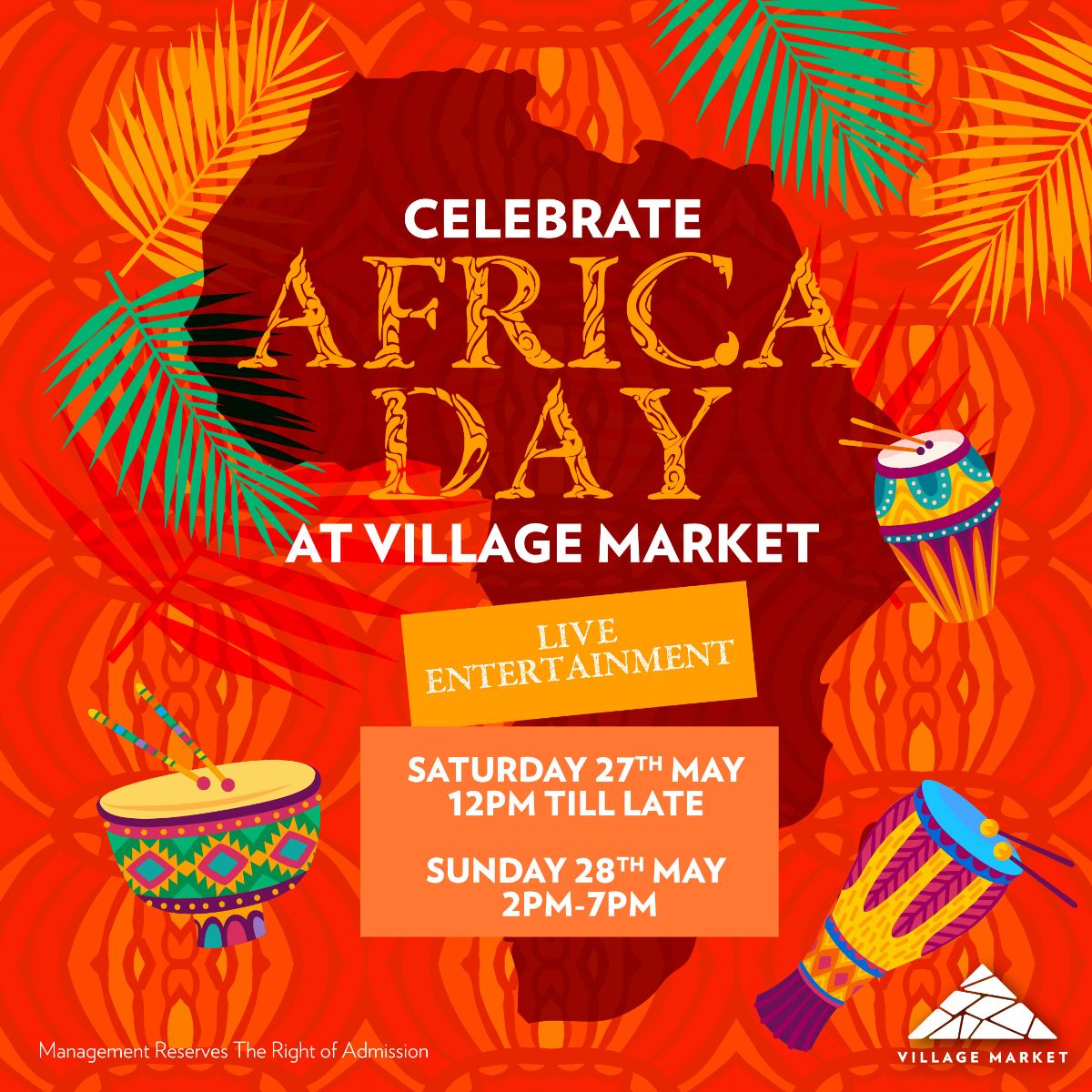 calendar_today Happens Everyday from 27th May, 2023 at 12:00PM up to 28th May 2023 place The Village Market
Overview
Bold colors, a bounty of resources, creativity, vigor! Africa has it all and once again we blow the horn to celebrate this continent that is full of life and culture.
Village Market will mark this day by celebrating the sounds and rhythm of African music. Join in the fun!
This event happened in the past and has no current dates.