Has adulting made you mentally and psychologically tired? Looking for a way to upgrade the house and your energy? You are in luck because we found these indoor plants which wont just beautify your home but also upgrade the vibe in your safest space.
Snake Plant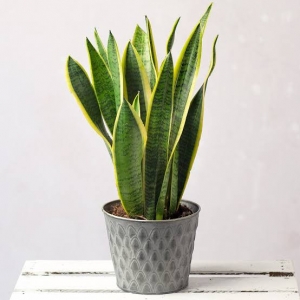 Don't be alarmed by the name. It does not harbor snakes. It does however harbor properties that clean the air in your room/ house. These plants are low maintenance and use low light. If loved on and treated right, they purify the air by absorbing the toxins, giving you pure oxygen. This makes it an ideal addition for your bedroom. It is not advisable for pet owners to keep this plant.
Eucalyptus Plant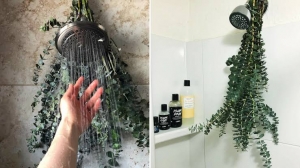 This plant is evergreen and has many medicinal purposes. If you want the complete spa experience in your home, just get a couple of branches of eucalyptus, place them behind your shower head and voila! A soothing aura that will open up your upper respiratory system thanks to the shower steam. However it is toxic to cats and dogs.
Spider plant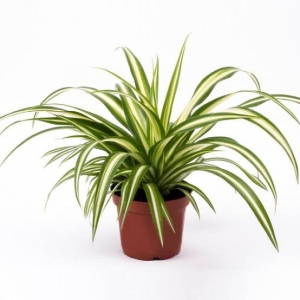 Once again do not be alarmed.It just resembles a spider. It's a low maintenance plant, which purifies the air and absorbs carbon monoxide and other toxins and additionally, is not harmful to animals or children.
Peace Lily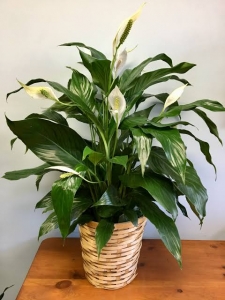 This plant is not just pretty. It is also able to purify the air in a room and/or office and gets rid of toxins. They bloom during warm months and give out a floral scent. However, take caution as they are toxic to pets, children and people allergic to pollen.
Rubber Plant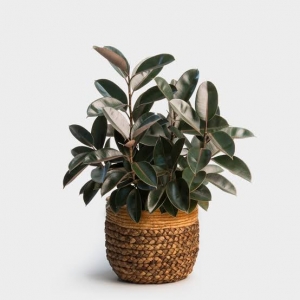 The plant can grow up to 15m, but you shouldn't worry. You can get a baby rubber plant for your little space. According to NASA, the leaves of this plants absorb airborne contaminants, break them down and make them harmless. As a plus, it reduces mold and bacteria. It is advisable to keep this plant away from pets.
Need an online plug? Check out Plants Galore KE on twitter.
https://twitter.com/PlantsGaloreKe/status/1190153851455909888?s=20
Go on, go be a plant parent!