Wine, Art & Cheese. What a way to
wine down the day
(pun intended). The Fairview Hotel hosted a wine and cheese pairing event that brought together
oenophiles
and novices (like me) to try some of the best wines from Insta popular brand
Dion.
We also interacted with the artist of the day Kathy Katuti who had some brilliant acrylics on canvas works on display.
The sommelier, Dennis Mwangi, took guests through the different ways to pair the wines with cheese bringing out the perfect match while elevating the tasting experience. The guests evaluated each wine's attributes, allowing them to appreciate the notes, flavors, and overall fullness.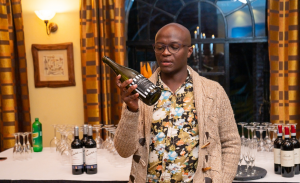 Asked if it's going to be a regular thing, The General Manager of Fairview Hotel, Bruce Potter, noted, "
At Fairview Hotel, we are the home of arts and wine. We are embracing and promoting Kenyan artists while exploring the best grapes from different regions of the world
."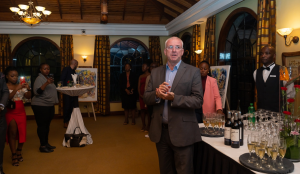 We'll keep you in the loop for the next one with our events calendar.
See your fave influencers at the event
HERE