Book clubs provide a great way for children to develop a love for reading and develop their comprehension and writing skills.
They're also a good avenue for children to develop a reading culture that is not pegged on having to worry about tests or comprehension questions. It's just pure satisfaction and enjoyment.
The Africa Kids Book Club
brings kids aged 7-14 in Kenya together for the love of reading. This weekend, Saturday July 30th at Nairobi Safari Walk from 1:00-4:30pm, there will be a creative themed book club meeting for members and non-members.
Activities include: reading book of the week, recapping, writing short stories, art & crafts and public speaking practice.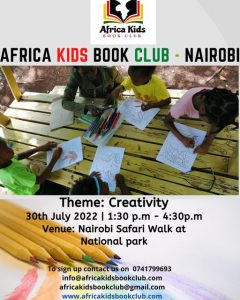 To book a slot for your kids call 0741799693