Familiar to Nairobians by it's graffitied, architecturally pronounced base on Ngara Road, the Sarakasi Trust is a cultural organisation that delves into many facets of performing arts. The Trust responds to society's perpetual need for development and promotion of culture, performing arts and entertainment in East Africa, zeroing their focus on acrobatics, dance and music.They provide dancers and choreographers a safe space to research, share and explore their creativity. In an increasingly business-driven city where towering commercial walls are closing in on public spaces, the Sarakasi Trust's cinema-turned-arts hub,
Sarakasi Dome
, remains as one of the grounded spaces where young artists can go to express themselves creatively.In the lead up to one of the big nights in their annual calendar - the Slum Film Festival Gala Night, KenyaBuzz was granted rare behind-the-scenes access to an intense, often absorbing, afternoon of rehearsals.
Rehearsal time is hallowed time at the Sarakasi Dome. It takes up a great part of the weekly schedule. In the lead up to a performance, dancers will take turns perfecting routines during dance class. Competitive head-to-head battles between ladies and men foster a fun environment.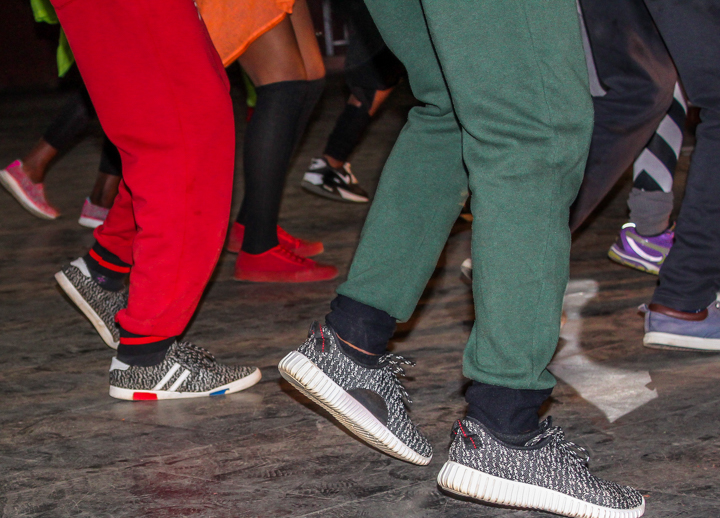 Dancers have to master and execute every leg movement. It's a tirelessly repetitive process to attain synchronicity, so as to eliminate any chance of mistakes on performance day.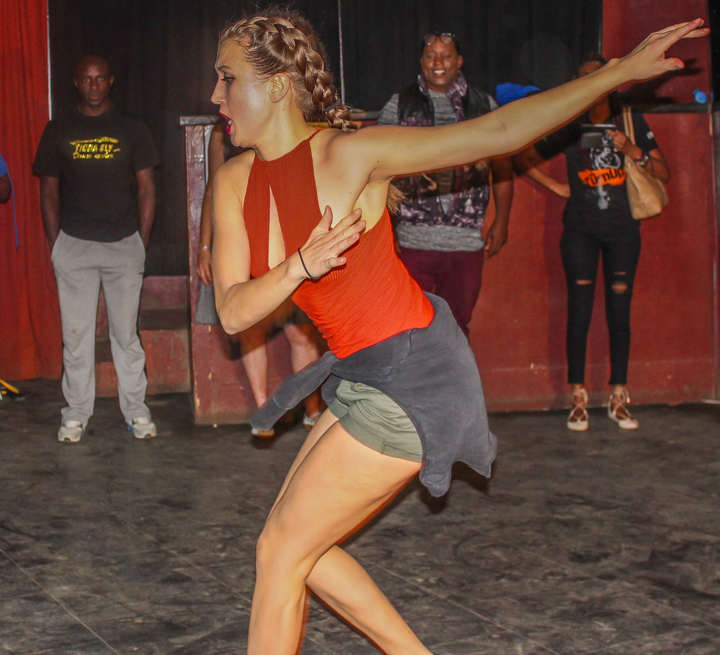 The drive to dance with their bodies and move in sync with the music is evident in the dancers faces.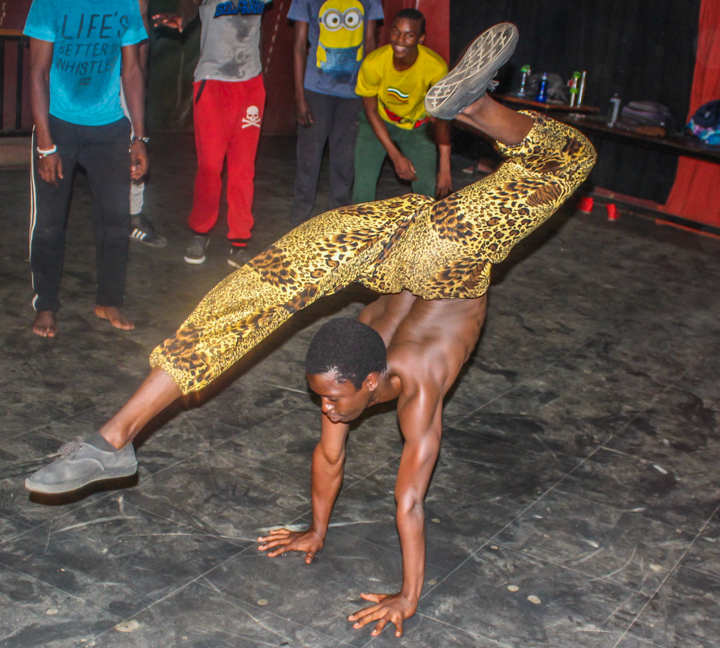 The body-bending fetes of the Sarakasi acrobats are made to look easy, but it takes them years of hard work to float with such lightness. There are a lot of bangs, falls and knocks on the practice floor.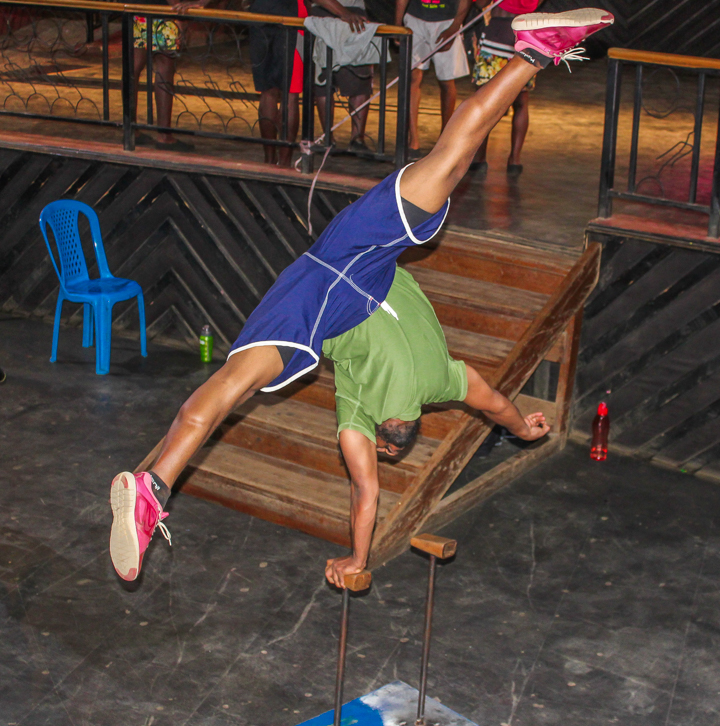 Risk is freedom for the Sarakasi acrobats. It's hard to comprehend when you're on the other side of the curtain, but reading into their radiant faces after a successful formation, one word comes to mind - bliss.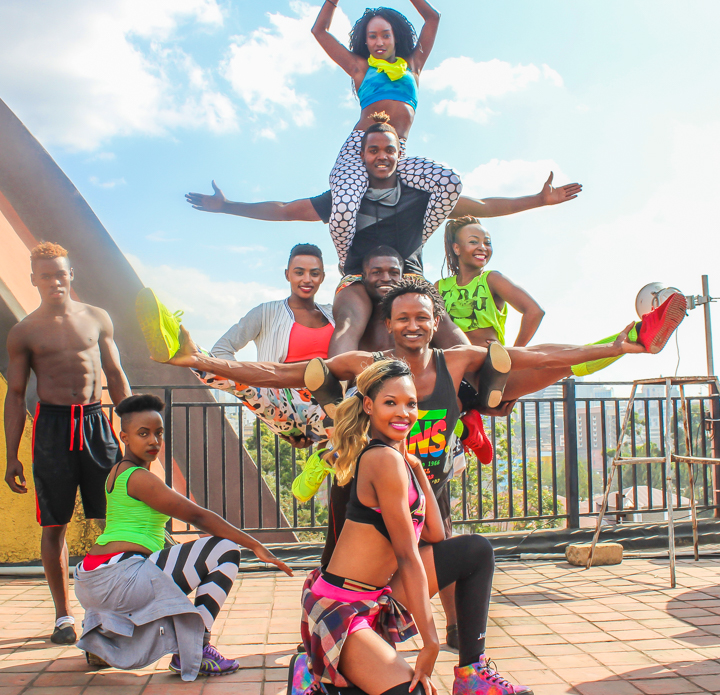 Acrobatics involves taking certain risks, and learning to make good decisions based on your ability to assess yourself and your partners is central to keeping training and play situations safe.
Performing isn't only about the acrobatics and the high notes: It's staying in the moment ― Idina Menzel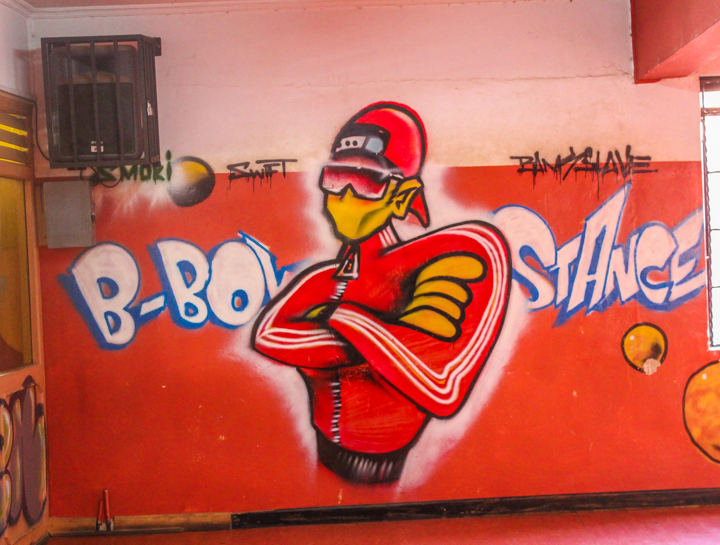 A graffitti by street artist Bank Slave adorns one of the walls at the Sarakasi Dome dance studios.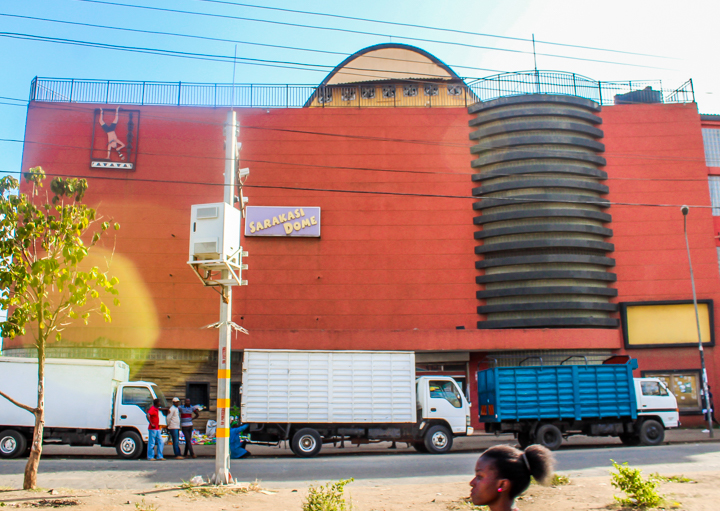 Sarakasi Trust is a performing arts development organization working toward building capacity in the performing arts sector.
Call: 0722 814 133
Email:
info@sarakasi.co.ke
Website:
www.sarakasi.org