Monster Family
is the latest animated movie to give classic horror character Dracula a kid-friendly comedic spin following
Hotel Transylvania
and minor appearances in
Minions
and
The Lego Batman Movie
. Unlike those other films, this one is nothing to write home about. It has as much humour as a math class and what is intended to be funny will do no more than leave you squeamish - an absolute disaster for the kids.Directed by Holger Tappe (
Animals United, Tarzan
), the film centres on a mother/wife determined to bring life back to her unhappy family. She has a light bulb moment where she decides to tailor Halloween costumes for them for a fun night-out at a themed costume party. What she thinks would be a night to remember goes horribly south when they all get turned into horrific creatures; she becomes a vampire, her husband a Frankenstein's monster, her daughter a mummy, and her son a werewolf.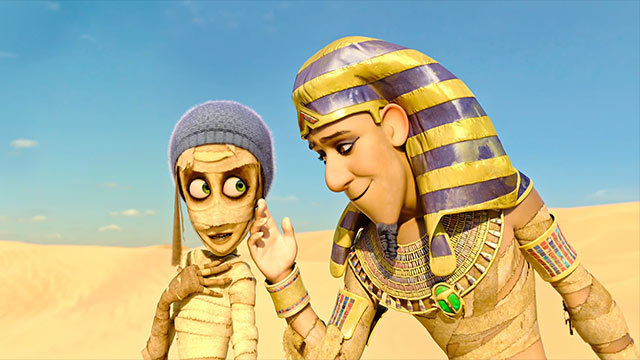 Photo: trailer.apple.com
Emma is your average American mother; hard-working, yet doesn't receive the slightest ounce of appreciation from her family, mostly her daughter Fay (voiced by Jessica Brown Findlay) who could do with a rear spanking. Her youngest child, Max who gets bullied for being a genius in the making and does not get along with his sister and her overworked husband Frank, who is permanently exhausted and basically emotionally unavailable.The entire story line does not have a direct destination. It's all over the place, almost as if the writer had a tonne of decent ideas and was unable to settle on just one. There's a silver-lining though. The film pops with colour which would be pleasing to the kids. Baba Yaga, the evil witch voiced in a hilarious Russian accent by Catherine Tate (The Office) will also be an audience favourite.Not saying that Monster Family is entirely a snooze, frequent goose chase scenes and blasts of colour will entertain, but rest assured it is only good for a one-time watch.