As the world awaits the big screen debut of the long awaited new block buster film 'Justice League' set for worldwide release tomorrow, November 17, 2017, DStv subscribers in Kenya already got in in all the action and it was nothing but a total success needless to say the turn out was remarkable.
DStv partners, subscribers and movie buffs had an exclusive super hero action experience during the pre-screening of "Justice League" that was held at Century Cinemax at Junction Mall two days before the official premier. Over 200 movie enthusiasts watched the film that features five of the biggest super hero names of all time.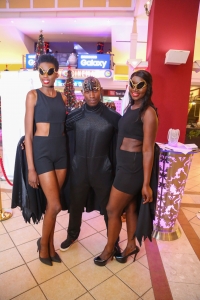 Speaking during the movie premier, Philip Wahome, MultiChoice Kenya Corporate Communications Manager said, "The movie Justice League is one of the most anticipated block busters of the year and it is a great delight for DStv to be able to give our subscribers the first opportunity to watch the movie ahead of the worldwide release. DStv is proud to continue to bring you the latest content first in partnership with M-Net. Today's pre-screening is part of our mission to deliver value to our customers by making great entertainment more accessible. We will continue to work to deliver the shows that people love into their handsthrough such screenings and also to their living rooms through our DStv platforms."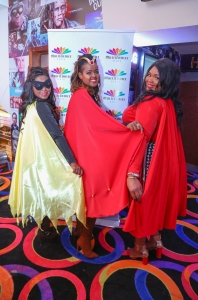 In the movie, Justice League, five of the world's most watched and admired super heroes come together in an attempt to restore faith in humanity. Batman, Wonder Woman, Cybord, Aquaman and Flash come together in the movie to stand against a newly awakened threat of catastrophic proportions.
Ben Affleck, Henry Cavill, Gal Gadot, Raymond Fisher, Jason Momoa and Ezra Miller star in the action adventure "Justice League" that has received numerous positive reviews from movie analysts and comic fans from which the super hero characters are derived.
For more information about programming on DStv visit www.dstv.com