Judwaa 2
has been the most awaited Bollywood film for 2017 for three reasons. The first being that it is the long-awaited sequel to the popular
Judwaa (1997)
, which starred superstar Salman Khan. The second is that it is directed by
David Dhawan
who also made the original and this time, the dual role of Salman Khan's twin characters is taken up by the director's son
Varun Dhawan
. The third reason is the two songs composed by music director Anu Malik for the original movie
"Oonchi Hai Building"
and
"Tan Tana Tan"
which were major hits have been recreated as modern tunes to include the new vocals of Dev Nagi and Neha Kakkar.The story is about twins Prem and Raja who are separated at birth. Prem ends up in London while Raja remains in Mumbai and their personalities are that of geek and roadside Romeo. When Raja has to flee Mumbai because of a deal gone wrong with the villain Alex, he finds himself in London where he exchanges roles with his twin, and girlfriends Samaira (
Taapsee Pannu
) and Aliksha Bakshi (
Jacqueline Fernandez
) too. The fun unfolds and it is a race to the finish to see how they all end up as one happy family.Director Dhawan uses the aspect of identical twins for great moments of comedy. They have similar actions even though they are in different time zones. For example, Raja is addicted to spanking women and kissing them uncontrollably, so, being identical Prem unexplainably does it too, and usually ends up making a fool of himself. This is until he realises he has a twin. The director sticks to his signature style of comedy, which includes song and dance, an exaggerated villain, hot heroines, a loud hero and a racy climax.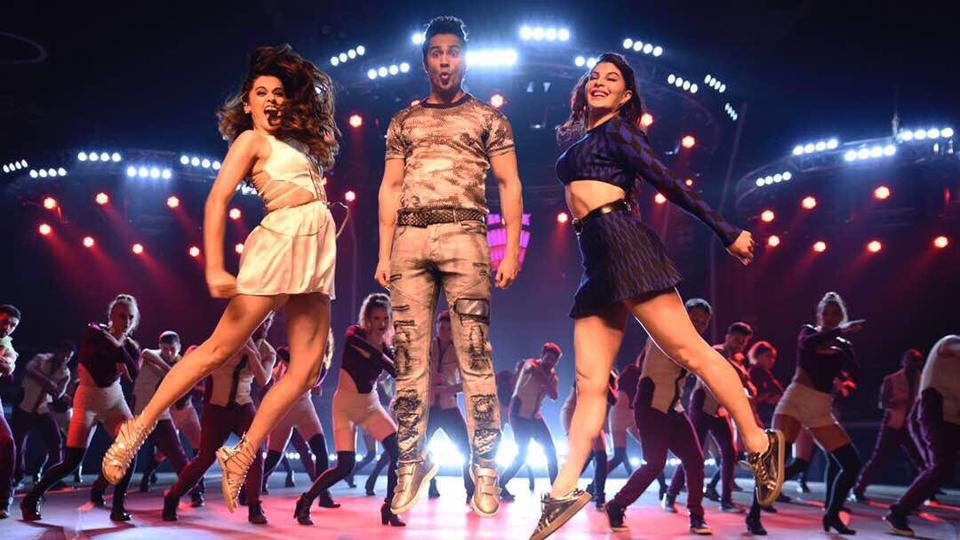 Jacqueline who plays Aliksha Bakshi is proving that her comedic timing is improving. She is beautiful and a great dancer, and she definitely stole the show from Taapsee Pannu, who cannot dance too well and is not good with her comedy yet. Varun, the hero has done an excellent job and this film will be remembered as one of his best works. Salman Khan makes a special appearance in the film, but
Anupam Kher
remains the only original cast member to reprise his role. This par excellence actor shines too.
Judwaa 2
is an excellent entertaining watch. Just leave your intelligence behind, enjoy the popcorn, soda and fun of Bollywood, because after all, it is larger than life.This review is courtesy of Planet Media Cinemas - Westgate. See their updated movies lineup
here
.

BOOK A TICKET →
⎻⎻⎻⎻⎻⎻⎻
Harleen Jabbal is a Bollywood film writer and critic for her blog

FilmiVeryFilmi

.