The festive season is around the corner and it's almost time to splurge on Christmas gifts, food and an enjoyable day out with the family. Here's your guide to 2017 Christmas Craft Fairs: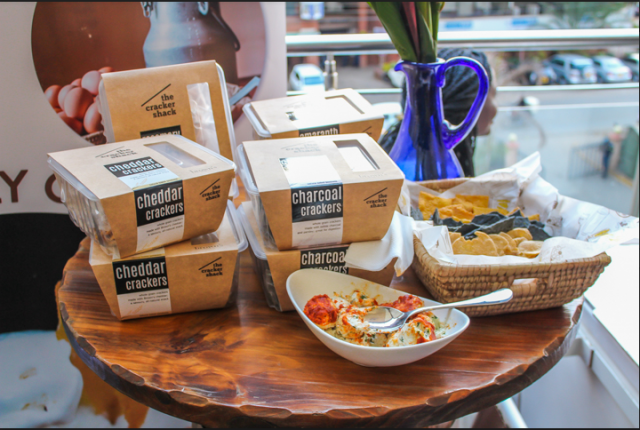 Bizarre Bazaar Christmas Craft Festival
This is the perfect craft fair for shopaholics with a taste for stunning local clothing collections, skin care products, furniture, phone accessories and personal and home accessories. There will be 70+ craft and charity stalls. The annual craft fair will take place on November 11-12 at Karura Forest. Here's your chance to shop and unwind with family and friends. There will also be activities for the children courtesy of the Biz Baz Kids Club and East African Explorer.
Xmas Box 2017
This sophisticated Christmas fair will take place from 17th to 19th November at Marula Manor in Karen. This year's unique vendors will include: Kathy Collections (beaded accessories like bangles and hand bags), Just Crackers- (Christmas crackers), KSHMR by Kuoni (stylish sweaters), Oceano Pearls (designer jewellery from Italy and Mauritius), and Baraka Israel (Israeli wines). The fair will kick-off from 9am to 6pm each day. There will be a food court and plenty of kids' entertainment to ensure that all visitors have a pleasant family day out.
Nairobi Fashion Market Christmas Fair
The annual Nairobi Fashion Market Christmas Fair is the ultimate shopping experience for all fashionistas. The day features fashion shows from Kenya's top and upcoming designers and a kid's fashion show, as well as live entertainment from the best of Kenyan musicians. Last year's fashion houses in attendance were: Afrostreet Kollektions, Koton Look and Kungára Kenya. The dates for this year's fashion are market at to be announced.
The Hub Karen Christmas Fair
This is the newest craft fair in town. The first one was hosted in 2016 at the mall's lower Piazza. This extravaganza is a chance to shop till you drop with vendors such as
Shuka Duka LTD
(Kenyan textiles),Â
Azu's Leather
(beaded sandals),Â
Chilli Mango
(Khanga hoodies and sweatshirts),Â
Rift Valley Leather
(leather bags and accessories), and more. If you reside around Karen area, better mark the date for this one- 10
th
to 12
th
December at the Hub!
The Vipingo Ridge Craft fair
Head to this craft fair for a pre-Christmas family fun day on December 16 at the Vipingo Ridge Christmas Lawn from 11am to 6pm. Entry will be Ksh 500 for adults and free for kids under the age of 12. Enjoy some food while Christmas shopping for jewellery, art, clothes, beauty products, home furniture and much more.
Ocean Sports Christmas Craft Fair
This annual craft fair will take place at the Oceans Sports Resort in Watamu on the 17
th
December. Join in for an easy and breezy Christmas shopping experience with stalls offering a wide range of beautiful art, crafts, clothing, jewellery, treats and much much more. The hotel also hosts the two-day Watamu Sea Fishing Club's annual competition around the same time, so there's plenty to keep you entertained.
The Annual Christmas Fair
hosted by the The Christmas Trust at Ngong Racecourse has officially been discontinued. The 39th and final edition was held in December 2015.