This past Sunday, Ngong Racecourse hosted another successful Concours d'Elegance, the classiest event in Kenya's motorsports calendar.The glamorous vintage car contest attracted the world's most avid collectors of vintage cars and bikes, as well as over 10,000 motoring enthusiasts and families. If you happened to pass by Ngong Road on the day, it felt like the whole of Kenya was trying to get into the venue.The theme for this 47th edition was "Beauty & the Beasts". Attractions included a children's entertainment centre, live band music, parachute displays, food stands, and a grand finale performance by Kenyan artist Nyashinski. The centrepiece of the event was, of course, the 70 competing classic cars and 40 motorcycles that were on display.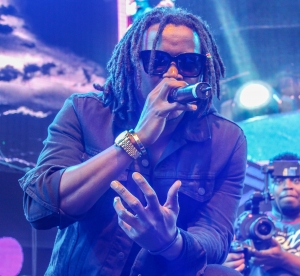 There were a lot of gems to feast the eyes on, the stand out ones being a classy-looking 1951 Rolls-Royce, a 2016 Cadillac Escalade which is a sophisticated beast of a car, and a 1974 Mercedes W114 that oozed with presidential suave. It's was quite a spectacle to see so many motoring works of art in one location, especially for a gear head like myself.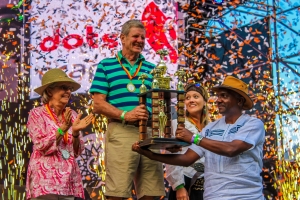 Ultimately, the judges picked Diccon Wilcock and his 1934 Railton as the winner of the 2017 Concours d'Elegance, a much-deserved title for the victor and his beautiful beast. Judging was based on cleanliness and condition, with bonus points awarded for age.All in all, I was very impressed to see how much work people put into their machines to make them worthy of an international competition. This was my third time attending the event and it was the best one yet.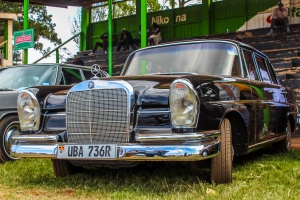 The CBA Africa Concours d'Elegance is organised by the Alfa Romeo Owner's Club Kenya. The event has over the years received entries from Kenya, Argentina, Australia, England, Germany, Malawi, Mauritius, Mexico, Namibia, Rwanda, South Africa, Tanzania, Uganda, Zanzibar and Zimbabwe. Uganda emerged as the toast of the 2017 edition after bagging awards in various motor classes.
Click here to view full event gallery →