35 years since the dystopic, neon-washed cult-classic original, we finally get a
Blade Runner
sequel.
Blade Runner 2049
cranks up the science fiction by plunging you into a futuristic world where memories and virtual reality are taken to a whole other level.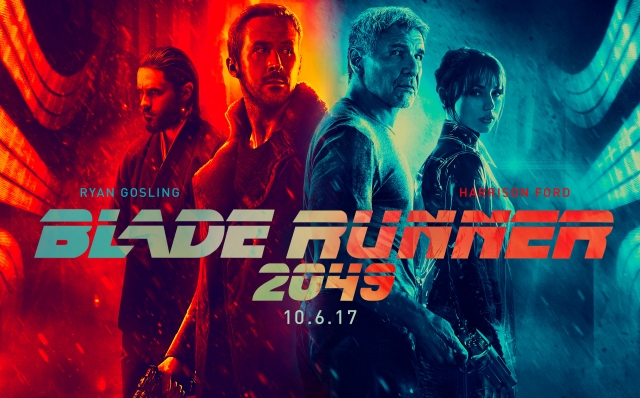 Photo Source: lwlies.com
Officer K (played by Ryan Gosling) is a new model replicant – a bioengineered human that looks human – who work as a "blade runner" for the LAPD, and his job is to hunt down and "retire" older model replicants. While on duty, he uncovers a secret that has the potential to upset the rigid, and quite frankly – unfair, social order of this 32-years-from-now society. According to K's commanding officer Lieutenant Joshi (Robin Wright), this discovery will cause unspeakable war and chaos – so, he is tasked with searching and destroying any existing evidence of it.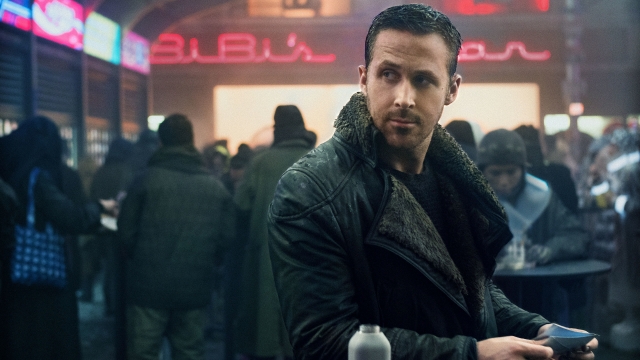 Photo Source:Â indiewire.com
This discovery leads K on a journey to find Rick Deckard who has disappeared from the face of the earth for years since the events of the first movie. Harrison Ford reprises his famous role. He may be aged but still maintains his macho leading-man credentials – giving the young and sturdy Gosling a run for his money.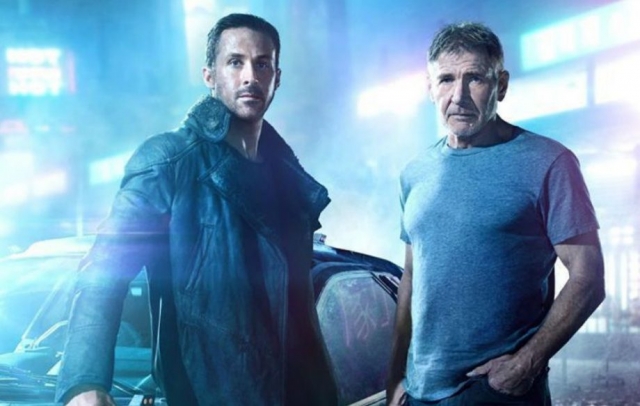 Photo Source:Â nme.com
Denis Villeneuve who directed last year's Oscar-nominated sci-fi
Arrival
, goes behind the camera for this one. Ridley Scott who directed the 1982 film is on executive producer duties, and you can see his fingerprints all over
Blade Runner 2049
– which closely follows the look, feel and pacing of the original. At three-hours long, it's a slow burn movie that asks for a lot of patience from the audience, so you better get your boots strapped for this one. Like other classic Ridley Scott movies –
Alien
,
Thelma & Louise
,
G.I. Jane
– strong female characters are portrayed in
Blade Runner 2049
. K's whiskey binging boss Lt. Joshi (Robin Wright), his existentially burdened AI love interest Joi (Ana de Armas), the dignified and at once menacing villain Luv (played by the films breakout Dutch star Sylvia Hoeks), all take up assertive roles that are central to the plot. Even the film's big reveal (which I won't spoil here) is centred on a woman. Denis Vileneuve's brilliance is undeniable. His visual style has a way of leaving you overwhelmed by their beauty and imagination, be it during intense battle scenes or a long tracking shot of a character walking alone in a vast wasteland. The story takes some time to build up, and it may be challenging to maintain your focus throughout the film. However, the sudden and unexpected twists are bound to give you the occasional jolt. The film's emotional edge is also perfectly brought out by its impeccable cast who can either get your heart racing or crushed, depending on the scene. If you're a sci-fi nerd who is fascinated by the futuristic worlds that tech whizzes like Elon Musk envision for us, then
Blade Runner 2049
is just the movie for you. There is nudity, as well as strong language in the film, you'd be best advised to leave the kids at home for this one.
Movie Courtesy of Planet Media Westgate:Â