Ampoja Beach House is a lovely family beach house spread over 900 square meters, nestled amongst the sand dunes of one of Kenya's most beautiful secluded beaches, stretching for miles on end, untouched by crowds. It is the last house on the beach, located on a twenty acre beachfront plot with over 1,000 coconut palm trees alongside other indigenous plans, making for an idyllic setting.
The house is built entirely from locally sourced materials to the family's own design. It is ideal for families and groups of friends, with large amounts of airy indoor and outdoor living space, a swimming pool and 5 double bedrooms all opening out towards the sea.
Inside the house it boasts a large open kitchen with a breakfast bar, a dining area that can accommodate 16 people at the table and a large family snug area. Head upstairs for the astonishing roof terrace set under the traditional makuti roof, stretching the whole length of the house, which provides incredible views out to sea - a fantastic sundowner or morning coffee spot!
Each of the five bedrooms are spacious and open out towards the sea - they all have double beds, ensuite bathrooms and walk-in wardrobes. Each can accommodate an additional bed if required.
Ampoja Beach House is approximately 30 minutes North of Malindi with it's variety of shops and restaurants. The house is only a 15 minute walk down the beach from the only hotel, Che Shale, which is home to a world-class kitesurfing centre, with a fantastic seafood restaurant and a good watering hole. They can also arrange deep-sea fishing and dhow sailing trips, with a seafood BBQ lunch and snorkelling.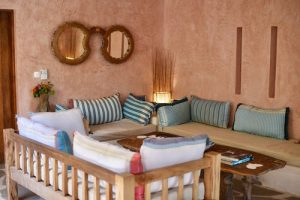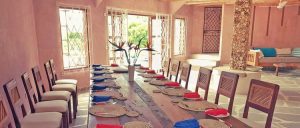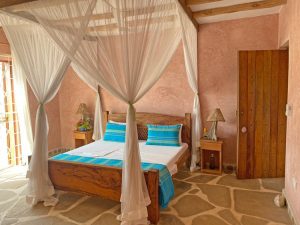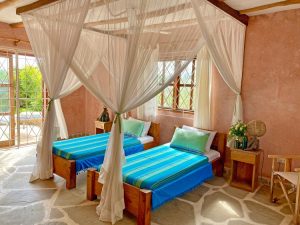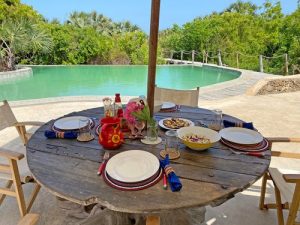 Price is - Ksh 55,000 per night max 14 pax including children currently available for Easter period. For further details email: info@wpskenya.com or visit our website: www.Discoverwatamu.com
TEL: +254 715 786 737 or +254 42 23 32167