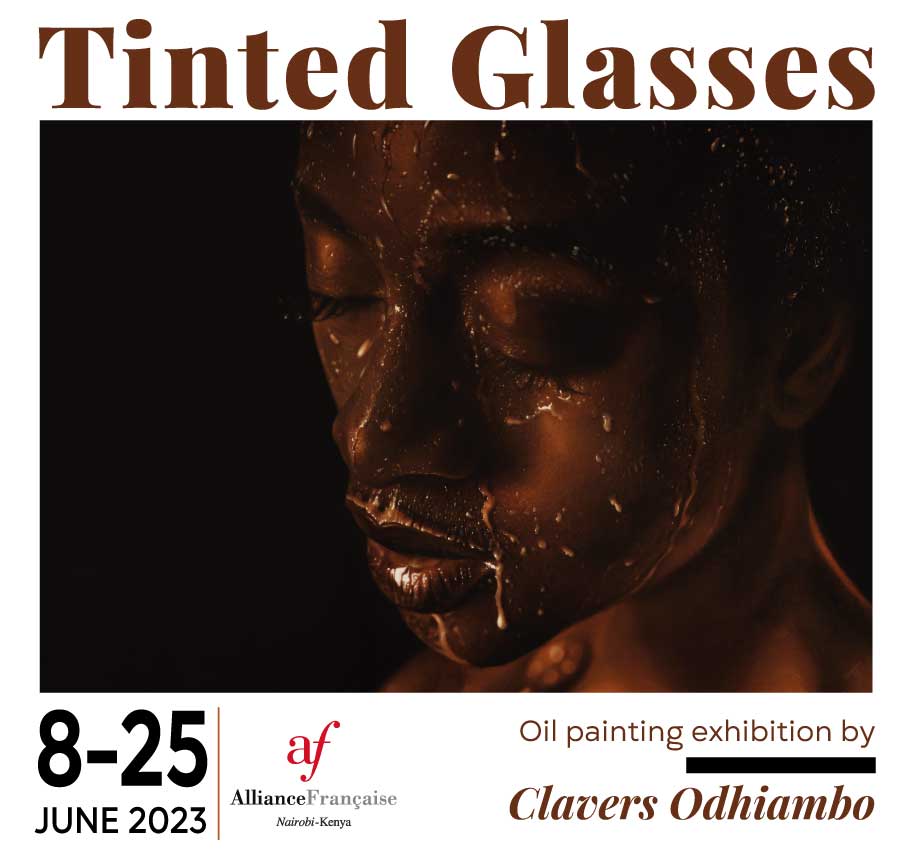 Overview
Clavers Odhiambo is a Kenyan fine artist specialising in realism since 2014. On relatively large canvases, he paints mostly human figures in oils, with his inspiration varying from the cultural to emotional aspects of life. Other than the sizes, his work is also known for its photographic detail and rendering. Clavers has a Bachelor of Arts in Design from the University of Nairobi and has been part of many exhibitions in the past decade.

Painted in his signature hyper realistic approach, "Tinted Glasses" features Clavers' reimaginings of select artworks and pop culture elements from both contemporary and historical influences.
This event happened in the past and has no current dates.