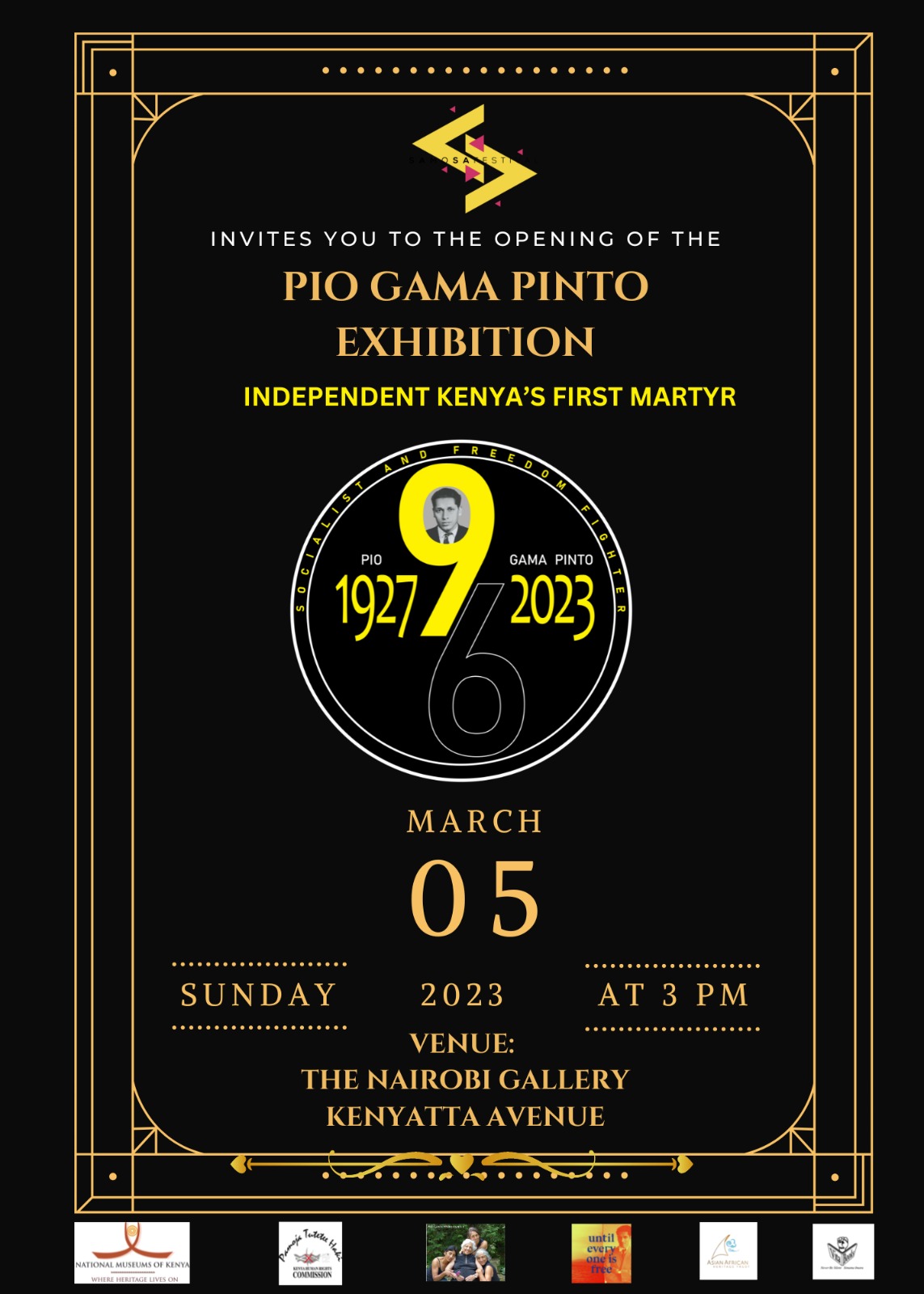 Overview
AwaaZ is hosting a 3-month exhibition on the life of Shujaa Pio Gama Pinto at a prestigious and central location in Nairobi?s CBD.
The National Museums of Kenya (NMK) has reserved for us a room at the Nairobi Gallery as well as the courtyard adjoining it, from March to May 2023. This is the old PC's office, next to Nyayo House, and where Joseph Murumbi?s collection is housed.
The Exhibition will perfectly complement the close life-long friendship between Murumbi and Pinto who also lie buried next to each other within less than 100 meters distance at the Parklands City Park.
This event happened in the past and has no current dates.