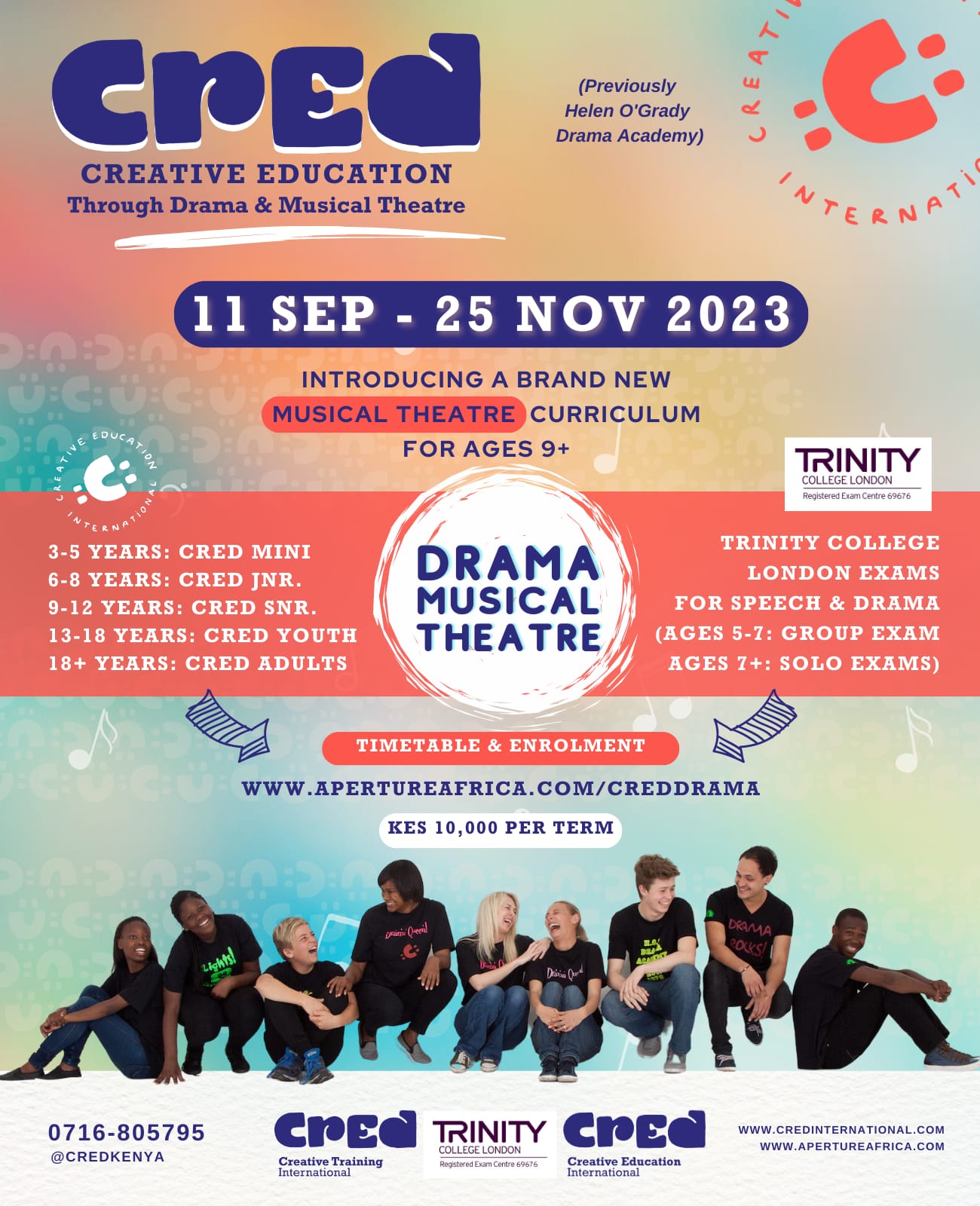 Overview
We are ready for you with our amazing new curriculum for drama, and a introducing a brand new curriculum for #musical theatre for ages 3 +.
Our curriculum has been developed by experts in our International network keeping in mind development of essential 21st Century skills.
Come join the best drama and musical theatre classes! More details, timetable and enrolment at www.apertureafrica.com/creddrama (link in bio).
#creativeeducation
#dramakenya
#theatrekenya #musicaltheatre #credinternational #confidence #communication #creativity #Collaboration